Pros and cons of living in New Zealand for a year abroad
Like everywhere in the world, there are pros and cons to living in certain countries, and New Zealand is no exception. A well-loved country to all who visit it's no surprise so many young travellers choose to spend a year abroad here.
This nation is a semi-tropical island in the Pacific Ocean and it's pretty much as far away from the UK as you can get. If you're looking to travel to the other side of the world, New Zealand is the place to be.
It's a place with beaches within a driving distance no matter where you are. It is also a place you'll recognise from multiple tv and movie franchises.
As you might know, New Zealand is one of 8 countries that British citizens can get a working holiday visa.
Plus, it is one of the most popular travel destinations for tourists between 18 and 35. And by the end of this post, you'll be ready to book your ticket! Click here for a step-by-step guide on how to apply for your own working holiday visa.
Whether you're embarking on your first (or final) gap year and considering New Zealand as your destination of choice, I want to be real with you. After spending 18 months living, working and exploring there I want to share with you the pros and cons of living in New Zealand for a year abroad.
Some links in this post are affiliate links. This means if you purchase something through my links I may make a small commission at no extra charge to you.
| | |
| --- | --- |
| Country: | New Zealand |
| Currency: | New Zealand Dollar / NZD |
| Do you need a visa to visit as a tourist? | Check here |
---
Pros of living in New Zealand
New Zealand is a small country
This makes it extremely easy to travel around and see the majority of the country if you are there for a year. With many places only a short drive away you can visit most corners of the islands with ease.
It's no wonder why so many backpackers flock to this side of the world. This is the perfect destination for travel enthusiasts.
But don't let the size of New Zealand put you off living there, there's still an abundance of unique landscapes and things to do here which is why this is in our pros list and not in the cons. It's not the size that counts.
You can join the likes of the Kiwi Experience tour groups or rent/buy a campervan to get the full experience and see every inch of this nation.
Did you know? You can drive from the northern tip of New Zealand in Cape Reinga to Bluff (the south coast of the south island) and the whole trip would take 29 hours!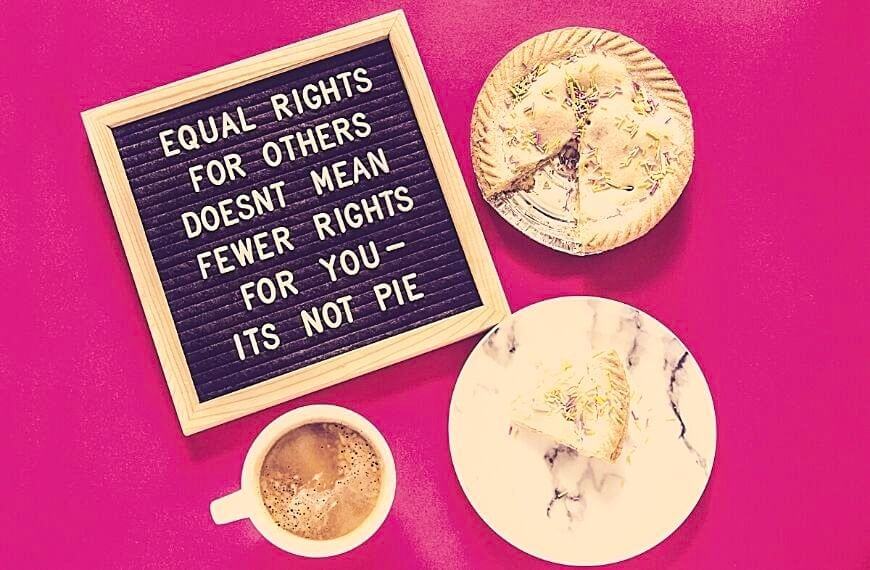 A forward-thinking nation
This island nation was the first in the world to allow all adult women to vote – all the way back in 1893! People who live in New Zealand are known to be fair, and just and are believers in equality.
This makes it a fantastic place for people to visit as tourists and workers know they will be treated fairly. It's a country that is most liberal so you know the vast majority want equal rights for all.
If you believe in equal rights for all then this is high on the pros list, but if you're bigoted then being about liberals in New Zealand might add this to your cons list.
Check these posts out:
Low overall crime rate
This might be due to the fact that New Zealand's overall population is very low compared to other countries. So when you consider probability you're going to have less crime. But I like to think that it's actually because New Zealanders are just extra nice people!
A place that has major crimes once in a blue moon and a country that is deemed very safe for locals and visitors. It ticks a lot of the boxes that solo female travellers can travel without being in constant fear. I'd say that's worth keeping in the pros list when thinking about living in New Zealand rather than the cons.
Very multicultural
Since New Zealand is one of the world's most popular working holiday destinations there are people from around the world all over the country. This is a very common destination for backpackers due to the ease of travelling around and the friendly locals, so you'll never feel unwelcome here.
I wouldn't be surprised if you met other people from your home country while travelling along the popular backpacking routes across the islands.
People often say one of the biggest cons of living in New Zealand is meeting so many people with the same nationality as them, but I love meeting new people regardless of where they're from, so this gets put in the pros list!
Close to the Pacific islands & Australia
Many people dream of heading to the pacific islands and soaking up the sun. But when travelling from the UK this is an extremely expensive trip based on flights alone.
One huge perk of living in New Zealand for a year or more is your close proximity to these island nations. Just a quick short-haul flight over the pacific ocean and you can experience that island lifestyle.
These destinations have some of the world's most stunning beaches and you can easily see them for yourself. Beaches may not be everyone's idea of the perfect holiday but if you're heading to the pacific islands it's probably one of the best pros in our list the only cons about visiting the islands from New Zealand is you might never want to leave..
Adrenaline fueled adventure
It's no surprise that New Zealand is home to many adrenaline-pumping activities. If you're trying to conquer a fear of heights or just love the feeling of falling then New Zealand has so many heart-stopping moments for you to check out
The AJ Hackett Nevis bungee and the Shotover canyon swing are two popular daredevil activities for visitors looking for a quick thrill.
Not to mention there are multiple places you can experience skydiving over the stunning landscapes New Zealand has to offer! There's an adventure out there for everyone.
It's an island. There are lots of beaches
Almost anywhere you are in the country is only a short few hours' drives from a beach. There are beaches everywhere in New Zealand and nice beaches too, thanks to the Pacific ocean.
When you compare the beaches we have in the UK, the ocean alone makes the beaches more appealing. None of that brown English channel over here!
Although there are beaches all around the country, there are definitely some that are more popular than others. Two well-known beaches are Cathedral Cove and hot-water beach. Both of which are located in the Coromandel peninsula.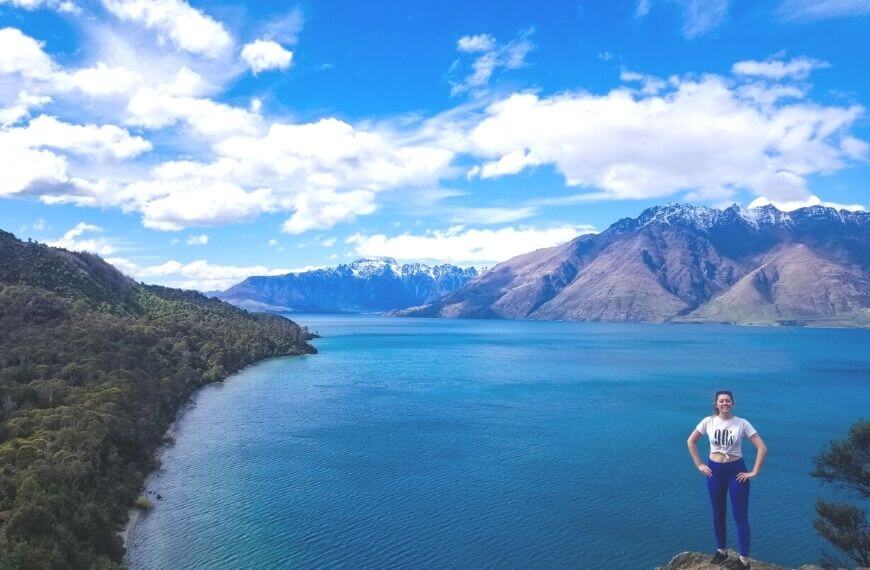 Diverse landscapes
New Zealand is known for having a wide range of different landscapes across its small nation. Not only does the country have beaches all around the country, but it has many other unique landscapes too.
Active and extinct volcanoes, coral reefs, rainforests and mountains are all within close proximity to one another. You really can hit the slopes on a volcano and the beach all in one weekend. You can't do that in many other places!
These landscapes are one of the main reasons that New Zealand has so many great hikes. Check out these great hikes below:
No snakes
New Zealand is one of the only countries in the entire world that doesn't have any snakes. This is great for native wildlife and also for the many humans who have a fear of these slithering reptiles.
Snakes never evolved on the islands and snakes from neighbouring countries like Australia never made it across the ocean to make New Zealand their home. This means when you go out for a hike this is one less thing to worry about.
No natural predators
On the topic of animals, New Zealand is also a nation with no natural predators. This means that not only are you safe from dangerous wildlife during your exploration of the country. But many of the nations' birds never learned to fly.
Birds typically learn to spread their wings as a defensive mechanism to keep themselves safe and able to get out of harm's way quickly. Without these predators, the vast majority of the birds here never had a threat so evolved into flightless species.
A famous flightless bird you might know of is the national bird – the Kiwi.
Minimal crowds
As we have already discussed, the population of New Zealand isn't very big. This means that even during the peak months of the year when most tourists come to visit, there are still not that many crowds- at least when you compare it to the UK!
This makes being a tourist much less overwhelming and harder to lose your friends. Even when you go to some of the country's biggest attractions like Hobbiton, Wai-O-tapu and Fiordland among others, it won't be swarming with crowds so you'll be able to enjoy the experiences more.
There will be plenty of times when you'll only see sheep, and not see humans for a while. But you'll get used to it! After living somewhere as busy as London, it's nice to be somewhere less hectic which is why this is on our pros list – the cons of fewer crowds in New Zealand are fewer people to help take your photo at a tourist site.
Better weather in New Zealand
This does differ depending on what part of the country you are in, but compared to the UK, New Zealand has better weather for many more days in a year. The north of the country is much more of a tropical landscape with many more days of sunshine than you'd ever get back home in the UK.
The south island has all 4 seasons and you'll definitely find some areas with snow in winter but it's nothing like you'd expect in Canada (except there is pretty good skiing in and around Queenstown)!
Many high-profile movies were filmed here
If you're a big movie fan you'd be pleased to know that many world-famous movies were shot here. This means you can easily travel the country and pretend you're in your favourite movies.
Many scenes are clearly recognisable since much of the natural landscape is used throughout. I mean, do you blame the movie directors? New Zealand is stunning!
A fan of Lord of the Rings? Check out these related posts!
It's a slow-paced place
No one is in a rush so the whole country has a calm aura about it. Even its most populated city Auckland is not chaotic like you might expect from large cities like Toronto and London.
This can make living here – even temporarily – more enjoyable. Nobody likes to rush and everyone wants to feel like they're allowed to take their time. You can do exactly that in New Zealand – and everyone does!
In tune with their indigenous culture
Māori customs are seen throughout New Zealand. Many of the place names throughout the country have traditional Māori names. Māori is even being taught in local schools throughout the islands so that New Zealanders are familiar with both the national languages of English and te reo (Māori).
This is completely different when compared to other countries with indigenous people and white settlers. Many of the histories of these countries wiped out the native languages almost completely.
You can have a hot Christmas
If you're from the northern hemisphere like me, it's safe to assume you are used to cold climates at Christmas time. A pro to spending a warm Christmas in the New Zealand summer is you could go out and spend some time outside without freezing your butt off.
You could work on your tan, spend some time in summer clothing, have a BBQ or spend the day at the beach if you really wanted to! So many choices when it isn't 0 degrees and snowing outside!
---
Cons of living in New Zealand
Hot Christmas & hot roast dinner
So although having a hot Christmas was on our "pro" list, it could also be seen as a negative point about New Zealand too.
Partly down to preference, many people who are used to Christmas in the northern hemisphere don't like the idea of a filling Christmas dinner when it's 30 C degrees outside. It just doesn't seem right. Christmas dinner is the perfect dinner in cold weather – not when it's so hot outside that all you want are summer cocktails!
Things can take a while to get done
We know that New Zealand is a slow-paced and relaxing place. But because everything is so relaxed and slow-paced, it can take longer than expected for simple tasks to be completed.
I found in comparison to the UK, hearing back from job opportunities takes much longer than back home. The same goes for banks and other government-style businesses, they can take a longer period of time to get finished.
They have a weak currency
When heading to New Zealand you'll probably feel filthy rich when exchanging GBP to NZD since it almost doubles. For example, 2,000 GBP is very close to 5,000 NZD with the exchange rate, although it does fluctuate slightly.
This can make you seem much richer than you actually are when earning money in New Zealand. Plus, when your time in the country is over and you head back to the UK, your money will practically half when exchanged back the other way.
Quick math: That 10,000 NZD you saved? It's actually closer to 5,000 GBP once exchanged.
If you do need to transfer money you can do so using this link for Wise (formerly Transferwise). I have been using them consistently since 2015 and highly recommend them: Transfer money using Wise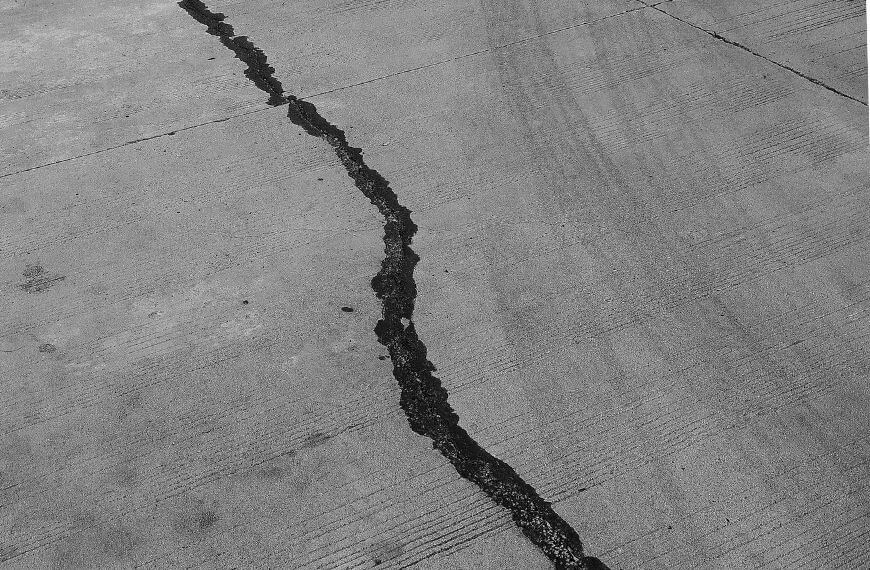 Located on a fault line
New Zealand is located on the edge of two tectonic plates, the Australian plate and the Pacific plate. The country is also on top of the alpine fault line.
This means that if or better yet, when, these two plates shift, there is a real risk of earthquakes, tsunamis and volcanic eruptions. The shift in the land over millions of years is what caused this diverse landscape in the first place and there is always the risk of them moving again.
When this happens people in New Zealand need to be on high alert and safely get themselves out of the disaster zones. New Zealand having beautiful landscapes is on our pros list but the risk involved adds this to the cons table too.
Kiwis are endangered so you might not see any
New Zealand's national Kiwi bird is endangered. This is due to their habitat being drastically cut down due to human intervention and the creation of new farming regions.
They have also been prey to common small predators such as stoats and ferrets. They are a protected species and are under the watchful eye of the Department of Conservation which has been moving groups of healthy Kiwi birds to protected colonies.
Sometimes these colonies are on the smaller islands of New Zealand.
You have extra steps to take for diesel vehicles
New Zealand might be the only country in the world to have this rule. To put it simply, to make things easier for farming communities and large transport operations if you have a diesel vehicle you must pay for your mileage separately.
This means your diesel is cheaper at the pump than you would normally expect, but you must pay for mileage separately through this government site and must try not to go too far over the limit for too long without buying new mileage.
This can become a nuisance if you travel long distances and can sometimes lead to being sold a vehicle with unpaid miles.
It takes longer to get home in emergencies
Because New Zealand is so far away from our homes in the UK, it means that it can be much harder to get home in an emergency. This is both due to the price of flights as well as the time it takes to get home from here.
If you need to be home with just a few hours' notice it simply is not possible. Even the quickest flights with short stop-overs take over 24 hours. Being far away from the UK is on the pros list due to close proximity to unique places, but one of the greatest cons of living in New Zealand is just how far away you are when you need to get home.
It's harder to go on a holiday off of the continent
Another reason New Zealand's distance can be seen as a con is that if you decide you want a simple holiday during your year abroad, it requires a lot of time off in order to reach places.
Yes, you have the luxury of being close to some stunning destinations but what if these are not the places you want to go? Africa, North America and Europe are all difficult to reach for just a 1-week trip.
It's very easy to get burnt
I know what you must be thinking "I don't burn easily, I just tan". Well, let me tell you, even those who have been caught saying this have been caught out here. Sunshine is always going to be a part of the pros list, but the strength of the sun and the chance of burning put this one on our cons list for New Zealand living.
The hole in the ozone layer here means that the sun's UV rays are much stronger than you will be used to – including on overcast days. Kiwis learn from a young age to "Slip, slop and slap" on their sunscreen to protect their skin.
It's time to get that SPF 50 out!
Imported everything
New Zealand is known for having lots of sheep and growing kiwi fruit. But many other foods need to be imported. Because New Zealand is so far away (I know I'm like a broken record) it costs more to transport certain food types in the off-season.
This means that when you try to buy something in-store it might be 4 times more expensive than usual when the item is not in season. Take bell peppers for example (named capsicums in New Zealand) they are $4 NZD for a whole bag in the regular season and about $6 NZD for just ONE in the off-season.
Who knew peppers could be so expensive?!
---
Want some more New Zealand travel inspiration?
---
Preparing for your move to New Zealand?
Ready to work in New Zealand? Follow our step-by-step guide on how to apply for a working holiday visa.
Need to book your flights? Head over to Skyscanner to compare flight itineraries, then book direct with the airlines!
Need accommodation during your stay in New Zealand? If you are after social places, then I highly recommend staying in hostels. Check out Hostelworld below for their collection of properties across the country!
---
Final thoughts
After travelling for 5 years straight, it was finally time to check out this diverse island. I had always wanted to visit. And what a time it was.
New Zealand quickly became one of my favourite destinations and I hope it becomes one of yours too. Plan your trip, book your flight and make New Zealand your home for your next year abroad.
I'm sure you'll love it as much as I did!
Hopefully, this list of pros has inspired you and the cons haven't put you off living there because New Zealand has so much to offer!