Moving to Canada from the UK on your WHV!
Some links in this post are affiliate links. This means if you purchase something through my links I may make a small commission at no extra charge to you. See my disclaimer.
Today I'm going to talk about moving to Canada from the UK. I will be offering tips and advice to those relocating to the "White north"
Canada is an amazing country with so much to offer newcomers. It is no wonder that it is a place that many people want to experience living and working in temporarily.
As British citizens, there are only a handful of countries we can get working holiday visas. Canada is one of them. Check out all eight countries Brits can get working holidays here.
It's a country that is so large, it can take multiple days to reach from one end of a province to the other. A place that truly swamps the tiny island we call home in the UK.
| | |
| --- | --- |
| Country: | Canada |
| Currency: | Canadian Dollar / CAD |
| Do you need a visa to visit as a tourist? | Check here |
If you're on this post, I'm going to assume 2 things:
You've checked your passport validity & it doesn't expire for at least 2 years
You've already applied for and been approved for your chosen visa
In this post, I'd like to walk you through the things you should consider getting sorted in the first few weeks of moving to Canada from the UK to help get yourself set up as quickly as possible.
---
Accommodation & Housing
A place to stay on arrival
Before moving to Canada from the UK you will need to think about accommodation when you first arrive. Generally speaking the main options for short-term accommodation are hostels or hotels.
Not sure which would be best? Check out Hostels vs hotels: Which is right for you?
For those moving over on a working holiday visa, a hostel is often the first choice not only because of the cheap price but also due to the social aspect.
Many new visitors to a new city start their journey in a hostel to meet like-minded individuals and start making friends. I always recommend Hostelworld for finding the best hostel for your needs.
If you don't like the idea of staying somewhere social and a hotel is more your speed, Booking.com is a fan favourite and a regular go-to platform. The pros of staying in a hotel are guaranteed private rooms and a quiet space to get over some jet lag if you need to.
It is much less likely to meet anyone else staying at the hotel as they are not known to be social places. But that could be deemed a good thing to some people!
Pro tip: Book a stay of at least 2 weeks after arrival. This gives you a head start on getting all the other parts of your move sorted without needing to stress about finding a place to sleep. If you need a little longer it is very easy to extend your stay!
Finding long-term accommodation
After you have been in Canada for a few weeks after moving and are getting ready to start a new job, you probably won't want to be in a hostel or hotel for too much longer.
Be aware that it is very difficult to be accepted into a rental property without having proof of a job and income first. This is why it's often expected to stay in short-term accommodation until you have lined up a job.
When you start looking for long-term accommodation you will need to search in the right places. Some popular ways to find a suitable rental are:
Getting a lease
When moving from the UK to Canada you will find getting a lease to be a similar process as back home. Although it can depend on how strict the individual landlord is, you will often need to show the same few documents before being considered.
Letter from employer stating your employment details and income.
Appropriate savings on a recent bank statement to prove you can afford the rental cost
References from previous landlords and/or tenants to prove you are reliable.
When moving to a new property in Canada it is standard to pay the first and last months rent upfront. In some instances, a landlord may also want a security deposit but this is not mandatory and varies between landlords.
If you are asked to pay a security deposit, you will usually get the full deposit back at the time you move out – if the property has no damage from your time there.
---
Money
Bank Account
Canada has 5 major banking institutions that cover the majority of the Provinces and Territories within the country. Here they are listed below:
There is also a 6th large bank named the National Bank of Canada but it only really has branches in New Brunswick and Quebec.
There are also 35 smaller domestic banks available for use. These often vary drastically from being online only, limited to only a couple of provinces or having fewer features than a "traditional" bank. However, some of them often have smaller fees than the bigger banks.
Bank Newcomer packages
When moving from the UK as a newcomer to Canada, you should shop around for the best package account. Most of the main 5 banks have a "newcomers account" which gives you a number of months of free banking.
When I moved to Canada I shopped around and managed to successfully get two newcomers accounts during my two years here. These offers regularly change throughout the year so they could vary from what was available when I moved. Make sure you shop around!
CIBC had a 1-year free account with a CIBC Rewards credit card and unlimited e-transfers.
RBC offered a similar deal without a credit card for 6 months.
Pro tip: Look at the length of each offer. Apply for the shortest, so it expires before your 1-year newcomers' cut-off date. Then move to another bank. This way you can maximise your free banking fees and make the most of the offers.
I was able to join a fee-free bank after my newcomers' packages ended. I used Tangerine and highly recommend them! They are a virtual bank so everything is done online with just 1 office based in Toronto.
Banking fees
It is a common feature of banks to charge their users to use their accounts in Canada. Unlike in the UK, where you only pay for your bank account when you want added features such as travel insurance, phone insurance or car breakdown cover, Canada charges you just for having or moving an account.
Although each banking institute has its own rules and fee charges, they often follow a similar pattern. Let's take a look at some examples below:
If you have less than a certain amount (let's say $3,000) in your checking account at the end of each month, you will have a small fee to pay. If you have $3,000 or over, you will not be charged this fee.
This is fine if you are rich, but not everyone is in a position to have that amount in their bank account guaranteed every month. If you are being charged this monthly fee, it can add up over time!
Each month you have a limited number of debit transactions (purchases you make on your debit card) for free (let's say 25). Once you use these up, you will have to pay each time you use your debit card.
This is why it's so common for Canadians to use credit cards over debit cards, it is actually much more expensive to use a debit card here.
Credit Cards
As mentioned above, Canada loves credit cards. They are given priority over any other type of bank card.
Having lived in other countries where only residents of that country are eligible for a credit card, it feels quite odd being offered one with a regular bank account here. Even only being in the country temporarily!
In some instances, you can get a reward or cashback credit card which makes it easier to get in the habit of using it as a priority. See what type of credit card you are eligible for, and that suits your lifestyle to maximise your offers.
Transfer money
When moving to Canada from the UK you will find it much easier to transfer your money from British pounds into the local currency Canadian Dollars. When looking for currency conversion rates before my own move Transferwise regularly came out on top for the best deal.
Transferwise rebranded to become just "Wise" and still offers some of the best conversion fees. If you would like to get started transferring your own money you can sign up using this link: Transfer money using Wise
---
Electronics
Phone & Sim cards
Canada has been found to have the most expensive data packages in the world. At a time when most people have access to the internet, it's frustrating how little data you get in Canada for the same price back home.
If you are after a phone and sim bundle, the most common way is with a contract. These contracts are often 2 years and for more expensive handsets, require an upfront payment.
You often need to prove you will be in the country long enough to pay it off in order to be approved (your visa is often proof enough).
There are 3 tiers of phone service providers within Canada:
The top row: 3 biggest networks known as the "big three" are Bell, Rogers & Telus. They have the most coverage and own smaller "flanker" brands.
Middle row: The first tier of flanker/smaller brands that borrow the network coverage from the big three. I have grouped them in columns of which company uses which big network.
Bottom row: The second tier of flanker brands that also use Big three network coverage.
Consider where you will live
We are very lucky in the UK that the country is small enough that most areas are covered by phone service, you don't get the same luxury when moving to Canada.
Generally speaking, each tier or row offers similar prices and packages as the other brands in the same tier.
The main difference between the companies in each tier is the coverage they provide. You will need to think about your travel plans before paying for a plan in case the coverage doesn't reach where you plan to live.
Are you moving to a big city or will you be staying somewhere rural?
Will you be moving around and visiting many places or staying in one area?
Do you need a new phone with your purchase?
How much data do you need?
These are 3 of the main questions you will need to answer before making a decision. The big three have the most coverage but are often more expensive. The middle and bottom tiers are normally cheaper but don't have plans that include a handset.
Adapter plugs & extension cords
When moving to Canada from the UK you need to consider getting some international travel plugs.
Not only does Canada have a different plug shape but they also have a different wattage of electricity that comes through the electric system. If you do not get appropriate adapters you run the risk of your electronics either not working correctly, or getting damaged.
Many travel adapters have built-in converters that help balance out the electric currents to avoid damage. I always opt for both a foreign adapter plug during my travels as well as an extension cord.
The extension cord often has multiple UK plug sockets and USBs and can plug into my international adaptor so it can be plugged into a Canadian wall socket.
TV streaming internationally
I'll be honest, I love watching British TV. It's a small guilty pleasure of mine. So you can imagine how tricky it is to go months without it when I'm living overseas in Canada.
One thing you might come across is that many television channels only work if you're in the country it was created for. This means it becomes difficult to catch up on your weekly shows.
That's where VPN services come in as they can hide your true location and make your device look like it is at home (or anywhere else for that matter). This is the best way I have found to watch my UK shows (mostly channel 4)!
After going through a long trial-and-error with other platforms, I settled on NordVPN as my favourite. If you would like to sign up to access your cheesy British tv while overseas, you can do so through my link below:
---
Health
Travel Insurance
When moving to Canada on a temporary basis, you should always make sure to have appropriate travel insurance booked before leaving the UK. Insurance becomes a little more complicated when you are planning to work or volunteer overseas as that includes extra coverage.
If you are coming to work on a working holiday or youth mobility visa, you will need to book travel insurance for the full duration of your trip – even if you know you will get health insurance through your job.
Why? Because it covers you for a lot more than your work benefits would cover which is more helpful in an Emergency.
What if the worst happens and you get extremely sick or have a bad accident? You'll need peace of mind that you will be able to get treated. If you are seriously ill and need to be repatriated to your home country, you will need travel insurance as work or provincial health insurance does not cover repatriation.
If you need travel insurance for a full two-year period, the company I recommend and used myself is True Traveller. They have a plan long enough for the entire IEC visa and cover you for working too – which is a slightly longer plan than some other brands I have used.
If you are looking for other insurance recommendations the 3 companies I have used and often compare prices between are True Traveller (best for 2-year plans), Alpha Travel & World Nomads.
Provincial health insurance
In the UK, the whole country has access to the same medical coverage which you'll notice is different when moving to Canada. Provincial health insurance is not something that kicks in automatically – even for permanent residents.
Generally speaking, health coverage can only be applied for once you have been living AND working in the province for a number of months.
If you move from one province with health coverage to another, you will need to wait until you have been living and working in the new province before you apply for the new insurance.
This can lead to you not having coverage for a few months while getting set up in the new place.
What does provincial health care cover?
Doctor's appointments
Prescriptions
Contraceptives
Hospital treatment
How can you apply for it?
You would need to apply through the individual province that you are living and working in at the time. Here are some of the links you might need for relevant information about provincial healthcare.
Prescriptions & Contraceptives
Luckily for Brits moving to Canada from the UK, both countries have many of the same contraceptives (and medicine types) available. In some cases, the medicine has a different local brand name but still does the trick!
Most travel insurance doesn't cover contraceptives and they are not free like in the UK. If you are in one place long enough and become eligible for provincial healthcare you can get them at a discounted cost. If you move around a lot then you will likely need to pay out of pocket.
In some of the larger cities, there are "women's hospitals" where you can see a healthcare professional that can assess and prescribe you the contraceptives you need.
You will then take that prescription to the closest pharmacy to purchase your contraceptives. If they are then needed to be administered by the nurse, you can head back to the clinic for them to do so.
If staying in the same city/destination for some time, you can often get multiple prescriptions at once so you can just collect the prescription when due and go straight to the clinic for administration instead of waiting to see a Dr each time.
---
Driving
Swapping to a Canadian Licence
There are two main reasons to swap to a Canadian licence. The first is that you legally need to exchange it within a set time period if you plan on driving in Canada and each province has its own rules.
For the sake of this section when I say "resident" that includes working holiday visa makers staying for 1 year or more. The second reason is for proof of age but we will come back to that.
a chart with the requirements of each province and territory
Canadian driving rules
When moving to Canada from the UK you need to be aware of the driving differences. Unfortunately due to the sheer size of the country, there is no "one rule fits all".
Each province has their own road rules and regulations. Once you know which province you will be moving to, take a look at their driving guides so you can better prepare yourself.
Click here to visit the government site which has a list of each province's regional information.
I won't give you every single rule for driving in Canada because we will be here all day, but I'll definitely talk through some of the main differences to UK driving.
Canada drives on the right-hand side of the road (opposite the UK)
Most cars are automatic transmissions and most Canadians only drive automatic cars
There are not many round-a-bouts in Canada as they prefer 4-way stop signs
Winter driving safety tips
As you probably know, Canada is a very cold country that receives a lot of snow in almost every province. Because of this weather, you will need to give extra attention to the road when driving in these conditions, something you might not have as much experience in from home.
Check out this link from the Canadian government about driving safely in the snow.
It is a legal requirement to have winter tyres for at least part of the year in every province.
---
Other Transportation options
Public transport in cities
If you do not have a licence or don't want to learn to drive on the opposite side of the road, then you can use public transport (or transit as the Canadians call it) to get around.
If you're planning on staying in a city you'll likely have good transport options. Each city has its own system so it's best to check online for your local city of choice to see what transport they have.
When staying in smaller towns, public transit isn't as established as in the cities, and in some cases, barely exists. But that's not too different from small towns in the UK too. It's no surprise that the most populous cities in Canada have the best-rated transport options.
Countrywide transport
Canada is a big place. A REALLY big place. In many circumstances, the easiest and quickest way to get around is by flying – a complete contrast to home. When moving to Canada from the UK it might take a little while to grasp just how long it takes to get from place to place.
At home, it's not common for people to drive more than 2 or 3 hours in one go. In Canada however, an 8-hour drive for a weekend away is completely normal and done regularly!
If you want to travel by train between cities and provinces, ViaRail is usually your best bet. They have a few different routes that can be travelled independently or connected to create one giant train journey. They have a station as far east as Halifax and as far west as Vancouver so you have plenty of options to take!
Flying is the quickest way to get around but also can be expensive (Canada has some of the highest flight taxes in the world). I'd highly recommend joining the mailing lists for the few country-wide airlines so you never miss a flash sale!
Car sharing is also relatively popular in Canada and is a good way to get moving for a lower cost. One of my favourite apps for using a carshare service is Pop-a-Ride. I regularly used this service between Vancouver and the Rocky ski resorts!
---
Employment
Unless you're insanely rich and can afford to take an entire working holiday visa without running out of money, you will probably need to get a job.
Moving to a new country from the UK can often deter workers if there is a language barrier, but since Canada has English as one of their two national languages, you don't have to worry about that. Unless you move to Quebec where French is the main language spoken.
Get tax number (SIN)
In order to legally work and be paid and taxed correctly, you will need a tax number. In the UK we have a national insurance number and in Canada, this is known as a SIN (Social Insurance Number). It is advised to get one as early as possible so that there are minimal delays or disruptions to your pay (if you land a job quickly).
When trying to get a SIN you can apply in one of three ways. In person, by mail or online. You can check how to start the process here.
For each of these application styles, you will need specific documentation to prove who you are and your right to work in the country (this always includes your visa or any other documents you have that show your status in Canada).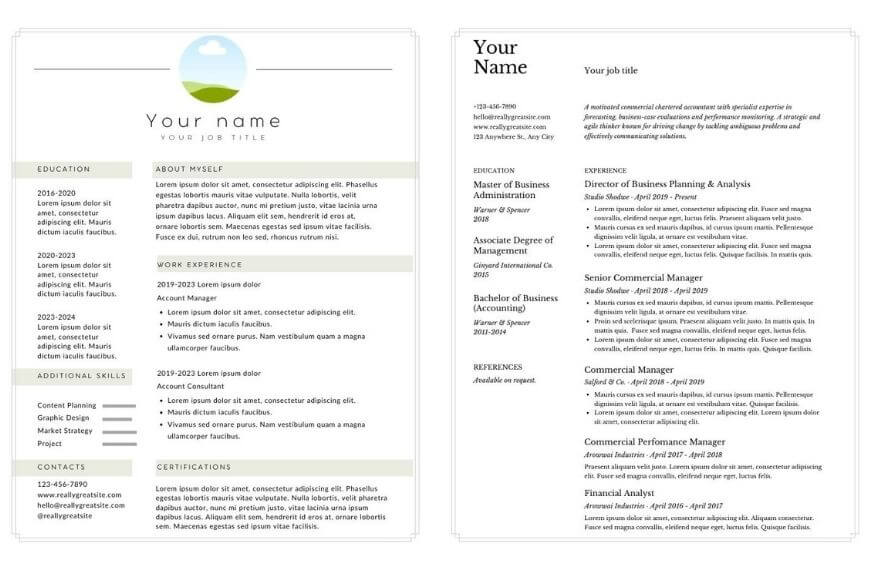 Resume style
Now if you've never lived in another country before, you may not be aware that other countries have different expectations for CVs or (resumes as they are called in Canada) standards. Luckily when moving between both the UK and Canada you don't need to make many CV changes.
Both countries prefer the "chronological style" resume that lists your professional career experience in reverse chronological order (starting with the most recent at the top and the oldest position towards the bottom).
In case you have qualifications from home that are relevant to the role you are applying for, you should consider converting your grades in a way that is understood clearly by the Canadian job market. You can do this using WES.
Canada calls their Universities "colleges". This means unfortunately your 2-year college program to complete AS & A Levels at a 6th form, is not deemed the same as a university degree. It actually more closely matches years 12 & 13 which are classed as secondary (high school) education in Canada.
However, if you have a UK 3-year bachelor's degree, then you will have the equivalent of a 4-year Canadian college (university) program.
Where to find jobs
When you are ready to start joining the job market you have a number of ways to get started:
Apply in person with paper resumes
Online and directly on the company website
Online through a job search website
Use a recruitment company
Similar to how you would in the UK, applying in person is exactly what it sounds like in Canada too which is easy to prepare after moving.
Printing out your professional resume and taking it to the potential employer in person. Applying directly on a company website is also straightforward as long as you know what companies you are looking for.
If you don't know much about the business or franchises in the country then a good place to start looking is on a job search engine. Below I will try to list some of the biggest sites with many options countrywide.
Qualifications and skills
Of course, if you are looking to become a Doctor or nurse, you will be expected to have specific medical qualifications to even be considered – much like in the UK. But what about jobs that don't require qualifications at home but do in Canada?
Take serving alcohol for example. In the UK you can legally serve alcohol in a bar or restaurant provided you are over the age of 18. In Canada, being of age doesn't automatically allow you to get behind a bar.
Not only is the legal drinking age 19 in every province or territory except Alberta, Manitoba and Quebec but you often need to complete and pass a safe drinking course to be able to work in the industry.
Filing your Taxes
When living at home we are fortunate to have our taxes processed automatically by HMRC (unless we are self-employed). In Canada, it is not that simple and everyone who takes up employment in Canada is required to file their own taxes.
To avoid issues down the line, you need to establish your tax status in the country. If you are a student or on a working holiday you are normally classed as a "NON-RESIDENT for tax purposes". This gives you slightly different responsibilities than those who are in Canada on a more permanent basis (permanent residents or citizens).
Although it can seem overwhelming for newcomers to the country, there are a few avenues to take that make the process nice and easy. Unless you're lucky enough to know an accountant in Canada you might want to check out TurboTax. If you are under 25 they sometimes have an offer for you to file your taxes at no cost.
The deadline to file your taxes if you owe the government is April 30th. If you are late in submitting your taxes you could be charged a percentage fee as a penalty. To be safe, get prepared as soon as possible!
In order to file your taxes you will need the correct paperwork. Employers are usually expected to send staff their final end-of-year T4 which summarises their total pay for that employer in that tax year.
What taxes do you pay in Canada?
Apart from the goods and services tax you would pay when buying things, there are different taxes you will likely be paying when you have a job.
These taxes (which vary in percentage in each province) consist of:
Income tax
Canadian Pension Plan (CPP) (For every province except Quebec that pays QPP)
Even on a working holiday visa, you, unfortunately, cannot opt out of paying CPP payments. (A WHV holder in Australia allows you to get a refund of all pension payments and in New Zealand, you have no choice but to opt out).
It is a legal requirement to pay into the CPP even if you are only a temporary resident. You will only be able to access this money once you hit 65 in most circumstances.
---
Creating a social life
When you move to a new place, something you need to think about is creating a new social life. Something that is often described as "difficult" once you reach adulthood. But that's not always the case. You just need to know where to look!
When trying to make friends in a new city you need to put in some effort by stepping out of your comfort zone. Yes, there is a chance you hit it off with your new work colleagues but if not you'll need to. You can try some of the following methods to hopefully meet like-minded people:
Join a sports team – ice hockey, basketball and baseball are popular in Canada
Use social apps (meetup, bumble friends etc) – Most are accessible in the Canadian market
Join social media group pages – Search for groups in your new city on Facebook or Reddit
Take up a hobby – This could be anything you are interested in
Join a Gym or classes – There will always be at least someone around to meet
Expat groups
If you would like to meet people in the same situation as you who are also from the UK, you could try looking at expat groups. Some expat groups are specific to a certain city, whereas others may be countrywide.
Here are some examples of groups I have personally used. If you are likely to be moving to another part of the country, you can use these group examples to search for other similar groups elsewhere. Moving to Canada from the UK doesn't need to be scary or overwhelming, and the sooner you make friends, the more like "home" it can begin to feel.
These are just some examples of groups and if I listed them all we would be here for years. So, by all means, check these ones out or look for other similar groups in the location you plan on spending a while. Facebook is one of the easiest places to find groups to join.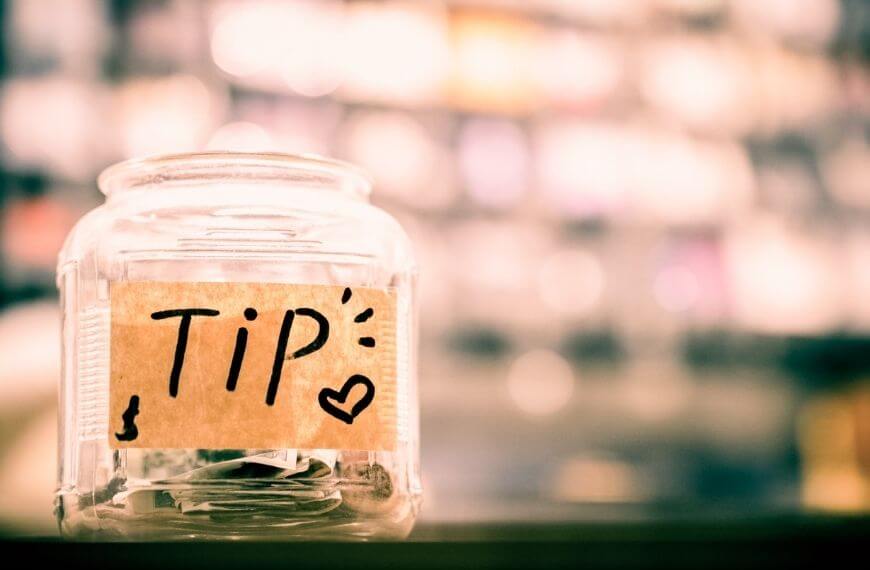 Tipping culture
Another big cultural change that can throw newcomers to Canada off is the expectation to tip everywhere. A misconception is that you only need to tip hospitality staff (think bartenders, waiters etc) but in reality, it's often expected in any personal services too.
Hairdressers and Barbers
Tattoo artists
Beautician services (waxing, makeup and massages)
Taxi drivers
Hotel bellhops
Hotel room cleaners
The general rule is to tip someone who does a personalised service. So it's not customary to tip grocery or retail store staff or anyone at a bank for example.
The expected average tip is normally between 15-20% of the total bill. If the service was great or above expectation then it is normal to tip more than this amount. If the service was poor or not to a good standard then tipping less is expected.
What happens if people don't tip at a restaurant you ask?
I'll keep the maths simple for this example:
A waitress has a table whose total bill is $100. The expected tip would be 15% of the bill which would be $15. This brings the total bill and tip to $115 and would be collected in cash or by card.
In a standard restaurant, the waitresses are expected to "tip out" or share their tips with the rest of the staff (think back-of-house staff). This is calculated as a percentage of the waitress' total sales for the night.
If they make $1000 in sales in one shift they'll deduct 5-10% (let's average out at 8%) of the total sales to share with the other staff.
This means $80 is given to the staff REGARDLESS the server had that many tips. If every table tipped the average 15% then she should have at least $150. The $80 is deducted to give to other staff and she is left with $70 to go home with.
If her tables tip very badly (or not at all) the calculation could look more like this:
The waitress makes $1000 in sales in one shift. 8% average tip out to staff means she has to pay staff $80 regardless.
Her average tip rate from all tables was 5% meaning on $1000 worth of sales her total tips are only $50. The waitress then has to spend $30 of her own money (her $50 in tips is $30 short of her expected tips) and ends up losing money.
---
Purchases & sales tax
One major difference with buying items in Canada compared to the UK is that Canada will add the tax to most items at the checkout, but don't let this put you off moving! This can take a little time to get used to – especially if you like to add up items as you go along while trying to stick to a budget.
The tax is known as a goods and services tax (GST) and is added to most items you can buy. This is a standard 5% across the country, however, individual provinces sometimes add an extra-provincial tax (PST) on top of the existing GST. In some instances, you will see a harmonized sales tax (HST) listed which actually includes the original GST instead.
Luckily, many common necessary foods and groceries have 0 tax added on at the checkout. It is only foods and items that are not deemed necessities to live, that have tax added on.
Tip: Unless you are extremely quick at adding cash amounts and percentages, my recommendation is to always round up items by $1 or $2 to give yourself an estimation buffer. Then you are less likely to be surprised by the tax addition at the checkout.
Supermarkets & Grocery stores
In the UK, no matter where you come from, you'll likely be familiar with the "big four" supermarkets. At least one of these chains is located in each place for people to shop from. Canada has a much larger collection of groceries stores and many are grouped together under a large umbrella. Here is a list of the umbrella companies below:
Loblaw Companies Limited – 2400+ stores
Metro Inc – 1600+ stores
Sobeys Inc – 1000+ stores
Jim Pattison group – 2000+ stores
Empire company – 1500+ stores
As with anything else, the province and city depend on the stores you are likely to have nearby. Some common stores you might come across are Metro, Real Canadian Superstore, IGA, No Frills, and Shop 'n' save.
Money tip: I recommend signing up for members/rewards cards like PC optimum. You can gradually build up enough points to get free shopping just by using it regularly.
Buying Alcohol
Purchasing alcohol varies between the provinces. In Alberta, Quebec & Manitoba the legal drinking age is 18. Everywhere else it is 19. This is the same for purchasing alcohol in a store.
In the UK you'll probably be familiar with off-licences and supermarkets since we can buy almost any alcohol in ASDA or Sainsburys for example.
In Canada, it is slightly different as the government regulates alcohol. Depending on the province you might have specific alcohol-only stores (LCBO in Ontario, BC Liquor in BC for example).
It is normal to buy your alcohol from these stores only, although there are some exceptions. Real Canadian Superstores have wine and beer available for sale but no hard liquors. So this is one option if you miss buying cereal, homewares and alcohol all in one purchase like in the UK.
Tip: If you need to prove your age using ID you can only use your passport or a Canadian driving licence. It is illegal for Canadians to accept driving licences from other countries as ID.
---
Summary of moving to Canada from the UK
Canada is one of my favourite countries to have had the pleasure of doing a working holiday in. So much so that I would love to live here permanently one day.
It's a country whose differences from the UK are what make it so interesting!
If you need some more convincing, why not check out all the other things you can do in Canada here?
Why not check out these gap year posts: