13 downsides to travelling for a long time
Some links in this post are affiliate links. This means if you purchase something through my links I may make a small commission at no extra charge to you. See my disclaimer.
Many people dream of travelling for a long time. But not everyone is successful in making their plan a reality. One of the main things holding people back is lack of funds. Let's face it, travelling for more than a few weeks can really start getting expensive.
You need to consider your transport options, then your accommodation, but you can't forget your activities and food. So that means when you want to travel for a long time you need to factor all these costs in and find a way to afford it.
My favourite way is to get a working holiday visa. That way you can work in your destination without breaking any rules and can often stay there for 1 or 2 years. When you're able to supplement your travels during your trip you can certainly afford to stay longer without the stress!
Before you dive in and get too excited, however, I want to run through some of the main downsides of packing a bag and leaving for a year since it's not all as perfect as you might believe.
---
It's hard to get home during an emergency
During my multiple years living abroad, I have luckily never had a family emergency. But that's not to say it's not something I worry over. Unfortunately, unless you're less than a 4-hour flight away it can be very difficult to get home at a moment's notice if there is a crisis at home.
This is something you can never plan for and you always hope you never need to. You could face last-minute travel delays, and cancellations or maybe the flight is 5x what you'd expect price-wise.
Solution:
One way to be prepared for the worst is to have an empty credit card that can be used even if you don't have any cash. Or a separate bank account that is only used in this situation. This can take away the stress in the short term to make sure you can get that flight home if possible. No matter the cost.
Need some foreign currency before you leave for your trip? I'd recommend using Wise. They have often come in as the most competitive exchange rate and I've been using them since 2015! Transfer money using Wise
---
It won't always go to plan
No, it won't. Just like at home sometimes there will be bad days. Maybe the weather affects a tour you had booked. Maybe you lose your wallet. Perhaps you get injured.
None of these is ideal and you certainly don't want them to ruin the whole experience. When you are travelling for a long time you can expect that at least one bad thing will happen. Depending on the severity of the issue, it's how to handle it that matters.
Solution:
Always have money separate from your spending money. Whether a separate bank accounts for an emergency fund or a credit card. Always make sure you have the correct important documents you need and always have extra copies!
---
Travelling for a long time: You miss your family
You'll probably miss them A LOT more than you were prepared for. But that is ok. It's healthy to miss people. They're normally the people you love most in the world so why wouldn't you miss them? However, you should try not to let it ruin your trip.
Solution:
Communication is key. Tell them what you are up to. Send them pictures of where you are. They'll appreciate the updates to know you are safe and you'll enjoy speaking with them. It'll make being away from home so much easier. You'd probably regret going home just because of a bit of homesickness!
Need some ideas on how to stay connected with family from abroad? Popular apps such as Facebook Messenger, Whatsapp, Skype and Viber allow you to video chat as well as make voice calls over the internet.
---
You'll probably lose friends
I only had a small circle before I left and it got even smaller while I was away. The few friends from home I do have, I still speak to regularly and we are always in each other's corner.
Most people I've met travelling have said they lost friends and a lot of that was because of losing contact. I've lost people who blamed me for not reaching out when actually they were not reaching out either. It goes both ways. Whether you are home or away, communication is a two-way street.
Solution:
People grow apart. It's human nature. It's even easier to grow apart when two people are on completely different paths and no longer have things in common. It might be sad and you will probably miss them but it's a common factor and sometimes it's for the best.
My motto is, true friends will still be there ready to chat no matter how much time has passed.
---
People will think you're selfish
I've lost count of how many people call me selfish for being on another continent during their birthday. If I am in a situation where I can afford to come home and visit I will, but when you have a job abroad, it's no different to working at home. You still have a sense of responsibility.
You have set holiday allowances. It's not always possible to come back for EVERY wedding, anniversary, birthday or baby shower. Especially when it can take 30 hours to get home and another 25 to get back. That's you losing 55 hours JUST on transport, not including the event and jet lag recovery time. Unless they are willing to pay for your flights back to every event, they shouldn't have an opinion.
Solution:
Sometimes it's jealousy. Other times people just don't like not being your priority. Don't let it bring you down. Stand your ground and explain to them you will try but it won't always be possible to be where they are. Hopefully, they understand that, and if they don't it's their loss.
---
It can get lonely while travelling for a long time
Not everyone's the same when travelling for a long time. There are introverts who LOVE being alone. Then there are extroverts who feel their best in a group.
Loneliness can surprise you. You might not expect it, but then it appears out of nowhere. Maybe you're doing an activity you just know your siblings will love. Or you spot something you just wish you could share with your friend. There is no foolproof solution to beating loneliness but there are definitely some things that can make it easier.
Solution:
Stay in a hostel. They are one of the most sociable accommodations. If you are shy? Push yourself to speak to people in the hostel lobby. If you're a solo female, try and pick out another girl if safety is a concern. I can almost guarantee you, they'll appreciate you reaching you as they're probably alone too!
Check out: How to make friends in a new city! & consider travelling with a friend or partner (if you have one)
Need to book hostel accommodation? My go-to is always Hostelworld due to their huge selection of properties and they're always the most sociable option when travelling solo. Take a look below:
---
You won't love everywhere you go
Not every destination will be how you imagine. This is mostly down to preference. For example, I know tons of people who think French is the language of love and that Paris is the most romantic city on earth.
I on the other hand didn't see the fascination. I didn't like Paris as much as I wanted to and Spanish is my favourite language! When you're travelling for a long time and visiting many destinations you're bound to find some places you're not that "wowed" by.
Then there is social media. Photos these days can make a place look incredible, but then you arrive and see it's MUCH smaller than you expected. Talk about underwhelming.
Solution:
It is 100% ok to not love somewhere JUST because everyone else does. Find your own favourite places. Think of it like marmite, some people think it's the greatest thing on earth, and others can't bear it. Neither are wrong. This is a common problem I talk about in my honest disadvantages of a gap year post.
---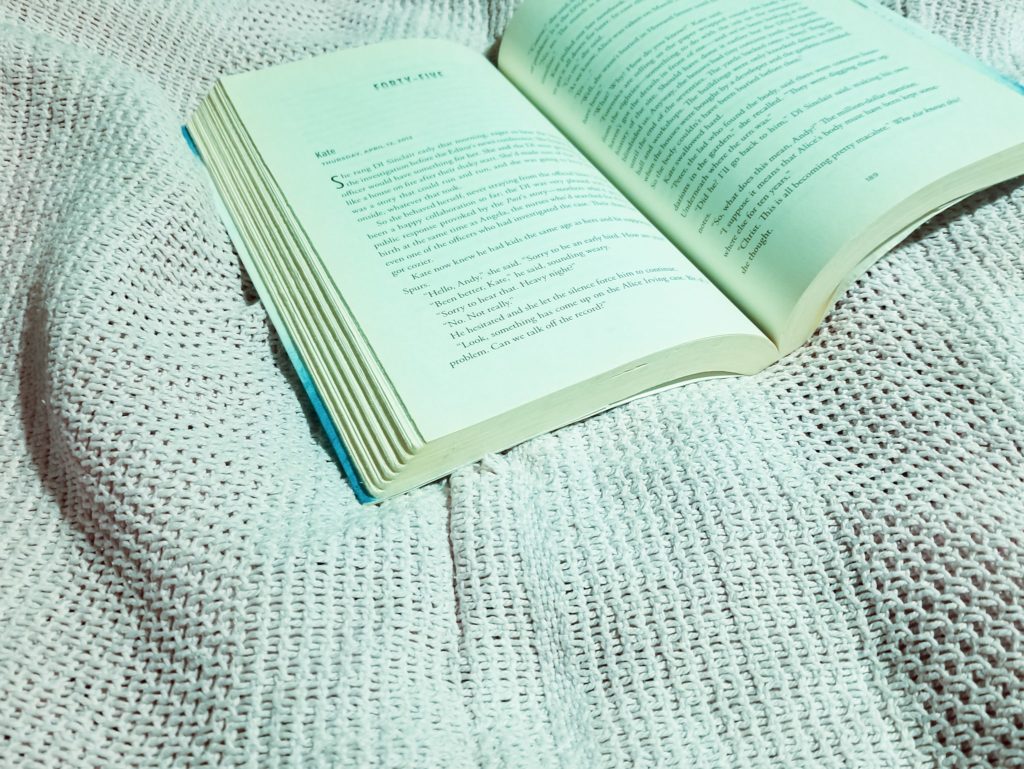 You can burn out quickly
Something no one talks about is travel burnout. If you have a short trip then sure, have every hour of every day planned with no time to relax. You can't really do that if you're travelling for a long time! You will exhaust yourself.
It'll be harder to enjoy the things you do if you're tired. You could stop being alert which could also put you in danger. Not to mention that serious burnout without any recovery time can make you ill – believe me, I've been there.
Solution:
Take some time to relax. To do nothing. You shouldn't feel guilty for "missing a day". You should make your health your priority and sometimes that includes sleeping in and doing NOTHING once in a while. Try it. You'll thank me!
---
You'll struggle to settle down after travelling for a long time
This is connected to the travel blues. As soon as you stay in one place too long you'll have itchy feet desperate to get on the road again.
Once you've experienced seeing new places and having no one to compromise with, it will be hard to give that freedom up. Many people think they'd like to settle in one place, then actually they fall in love with a new destination. Seeing so much of the world makes it hard to choose just one place you can see yourself staying forever.
Solution:
I haven't found a solution yet as I am still in the middle of my travels. One thing that helps me is knowing that I don't need to buy a house today. Or tomorrow.
Everyone is on their own life schedule and it's ok to settle down years after other people. Neither way is right and neither way is wrong. Do things at your own pace and remember that life is not a competition.
---
You never have a "home base"
Depending on your travel style, this is only partly true. If you move abroad and you only travel on the weekends, then sure, you'll have a central base. That could be your central point for all smaller trips.
If you are in a new location every week then it definitely is harder to ever feel "at home". For some, it is easy to sleep and cook in a new place every day but others prefer to be in familiar surroundings.
Solution:
Make the most of the friendships you make along the way. You'd be surprised how many times you bump into the same people further along your itinerary.
I bumped into 3 groups of friends at different points in Southeast Asia! Having a few familiar faces pop up throughout the trip can make you feel more comfortable in a new place. Always aim to find one constant to give you that sense of familiarity, maybe a food that is similar between destinations.
---
You miss out on a lot at home
This is a difficult one because you know it will happen. Unless you find a way to be in two places at once, you'll always miss something. People want their loved ones to experience life even if it means you are not there to share every detail. And it is totally normal to feel some form of FOMO during your travels.
Solution:
Use technology! Honestly, even being used to being away from home for so long, I am always in contact with my family. We talk almost every day. It's such a great time to be alive with how easy it is to connect to the internet. We can access hundreds of apps that are perfect for communicating. If you can't be there in person, video chat into the event so you're still able to be part of it.
---
People will always ask when you're done
I am forever being asked, "where will you settle when you're done travelling?". The truth is, I won't know until I know.
It's not something I think about because I am not done travelling yet, and I doubt I will be for a long time. Maybe you will continue travelling for another 10 years? What if you decide tomorrow that you want to buy a house in 1 year? Until you have made that decision, you won't know.
It's no less annoying than a woman being asked "when are you having a baby then?" Or asking a couple "when are you getting married?".
Solution:
Remember these answers are no one's business but your own and it's ok if you don't have an answer just yet. They're all such permanent questions. And not everyone wants to plan the rest of their life today.
Focus on enjoying each day to its full potential and making the most of each experience. Don't force yourself into somebody else's ideal life scenario because not everyone's ideal is the same.
---
Can be hard to maintain a relationship
You'd never believe how many people on the road would love to meet someone and have a relationship. But many of these people are not in a place long enough to find a meaningful love interest.
Then when they do meet someone, unless you are both able to travel to the same places, for the same length of time, it often comes to an end due to the logistics. This is also one of the main reasons for people making sacrifices to their own plans to please another person. Compromise is ok, but sacrifices should be made with caution.
Solution:
Be open about your long-term travel plans. Decide if they are flexible enough to travel with someone else or fixed to remain solo. If you're in a position to travel with this new love interest then great, you can see if this new love will bloom into anything more.
If not, well, you are overseas and have many opportunities awaiting you to enjoy yourself or meet a new travel buddy.
---
Travel isn't all doom & gloom!
Travelling for a long period of time is something I think everyone should try at least once. If you hate it, then OK. At least you gave it your best shot and can say you honestly tried. If you love it, then you're welcome.
With anything, long-term travel has its pros and cons, but you shouldn't let the cons stop you from the experience. It's a big world out there and there are so many things to see and experience.
To put you in an inspiring mood, why not check out my list of gap year advantages?
Plus, if you need help taking the first steps, check out my travel resources page as well as learn how to plan a trip abroad for the first time!
Is there anything else you can think of that I might not have considered?