50 Hiking Captions to get you out in nature
Some links in this post are affiliate links. This means if you purchase something through my links I may make a small commission at no extra charge to you. See my disclaimer.
If you've spent any time on my site, you'd know I have a lot of hiking content so it's only right that I built this page of captions.
Hiking is the best free activity for people to do in practically any landscape. Although it can come with some dangers you should avoid, it's also rewarding and enjoyable.
You can do it in the mountains, the forests, along the coast, through fields. There is no "one way to hike" as long as you keep moving forward.
I have spent a lot of time hiking in Canada and New Zealand and am always trying to find smart captions for my hiking pictures on social media.
If you need some hiking inspiration, some of my all time favourite hikes are:
Hiking captions:
1. Regardless of the question. Hiking is always the answer.
2. I love hiking to places that make you realise how small your problems are.
3. When everything feels like an uphill struggle, just think of how great the view will be.
4. Hiking isn't for everyone. Have you noticed the wild is empty?
5. The best view comes after the highest climb.
6. All you need are boots, a compass and a free spirit.
7. When life gives you mountains, put on your boots and hike.
8. Hiking allows you to get back to nature.
9. I don't get it, the trail looked so flat on the map.
10. Feeling low? Climb a mountain and be in the clouds.
11. There is never a bad time to go hiking.
12. Hike more & worry less.
13. Hiking should be prescribed.
14. The mountains are waiting.
15. Adventure is out there.
16. To hike you need good boots and an open mind.
17. Everywhere is within walking distance.
18. Hiking creates smiles while counting miles.
19. The best ideas come to us while we are out in nature.
20. A mountain peak gives the best view.
Going hiking yourself? Consider downloading the AllTrails app to help you find your way along difficult hiking trails. I have used it for each of my trickier hikes that don't have wifi access and when the trail is poorly marked.
During each of my long term trips and working holidays, I aim to hike and use walking trails as much as possible. Are you a female backpacker and new to hiking? Check out my post Women Backpackers: The Ultimate guide for beginners
Here's some more captions about hiking:
21. I need a change of altitude.
22. Think outside, no box required.
23. Tree your mind.
24. Cover the Earth, before it covers you.
25. Everywhere is a hiking trail.
26. A bad day hiking is better than a good day working.
27. Think of each mountain as one more step to climb.
28. Take the trails. You won't regret it.
29. Hiking is good for the soul.
30. The mountains are calling so I must answer.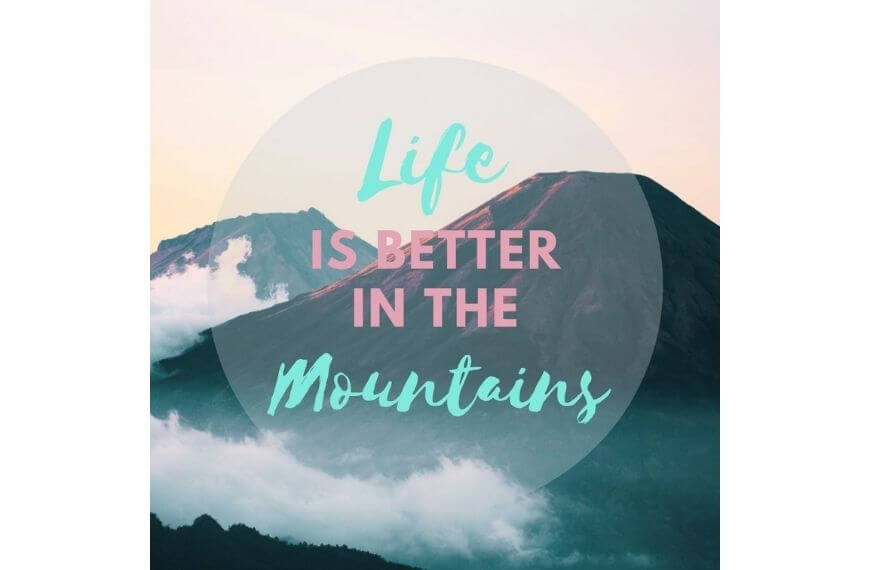 31. Life is better in the mountains.
32. Take a hike!
33. Hiking is better for the soul than therapy.
34. When life gets you down, escape into nature.
35. Everything worthwhile is uphill.
36. Just start climbing.
37. There's never a bad time to get outside.
38. Yes, I hike, don't you?
39. Hiking is the best medicine.
40. I must go, the mountain trails are calling me.
Check out more hiking inspirations!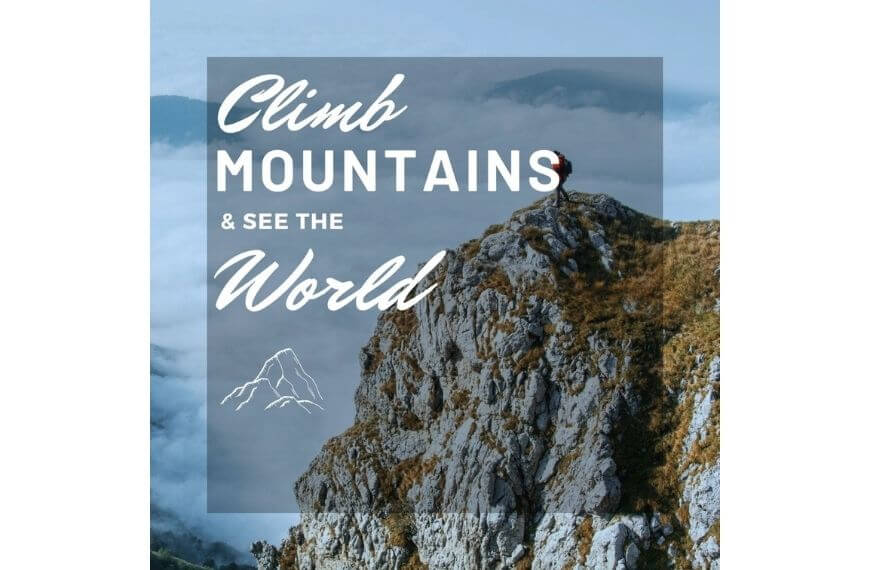 41. Climb mountains & see the world.
42. Nature is my therapist.
43. Hike with me.
44. Hiking can change your altitude
45. Clear your mind with the mountain air.
46. Swap the concrete streets for dirt trails.
47. Forests & mountains are my kind of places.
48. Some of the best places can only be reached by foot.
49. Bring your boots, we're going hiking
50. Hiking is the best way to free your mind.
---
Going travelling and need some more catchy quotes? check out these posts below: