How to deal with homesickness after moving abroad
Some links in this post are affiliate links. This means if you purchase something through my links I may make a small commission at no extra charge to you. See my disclaimer.
As part of my "living as an expat" series I am going to talk about how to deal with homesickness after moving abroad.
It can spring up out of nowhere and take you by surprise. It's not always something you can make disappear but you can learn to live with it over time.
There are multiple definitions of homesickness, but I am going to present you with the ones that resonate the most with long-term travel. Homesickness is an acute form of anxiety and emotional distress.
It's having feelings of uneasiness that are associated with missing the places and people you are usually accustomed to.
Another classification of homesickness is being forced out of a normal routine that you have grown fond of. This can cause significant levels of stress in a person who is not familiar with these feelings.
There are other names for homesickness out there such as rootlessness, alienation & yearning for home.
---
It doesn't discriminate
People who live abroad, take a gap year or travel for a long time can often associate themselves with feelings of homesickness they have to deal with.
These feelings can come over anyone at any time and do not discriminate. No matter where you travel to or settle down to begin a new chapter of your life, you are going to miss home in one way or another.
It's the place that has some home comforts for you, whether it is the place itself or the people left behind. To be able to better understand the meaning of homesickness and overcome it, you must first try to understand what it is and its symptoms.
---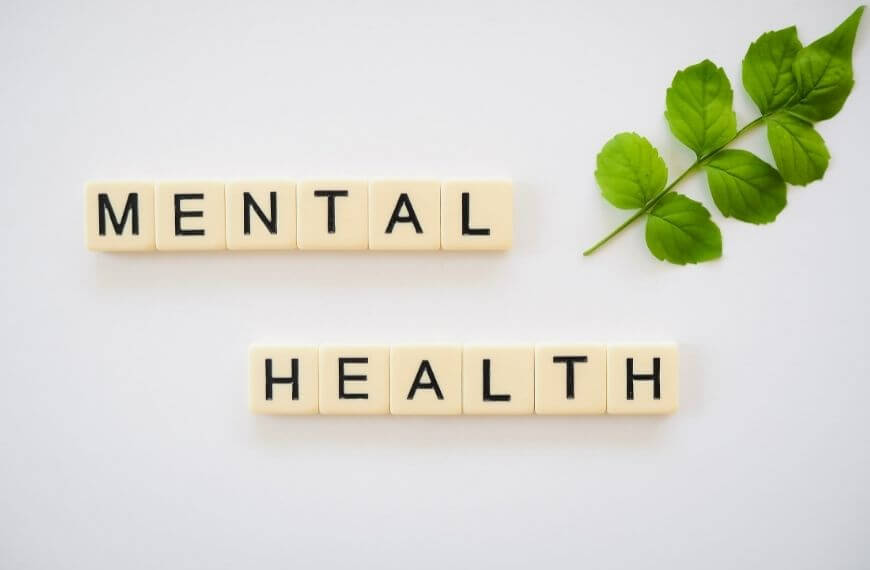 Expat Homesickness can affect mental health
Even though it is a normal feeling to have in moderation, it's a topic many people don't like to talk about. Especially if it seems to be excessive. You'll often hear things like:
"get over it", "you're being dramatic" and "go home then".
None of these sentences helps! Nobody should ever feel like their feelings are invalid. Especially if they are travelling for the first time and have never experienced them before.
As it has links to stress and sad thoughts, if untreated or you don't at least try to help yourself it can progress and start to affect your mental health.
I always try to be true to my readers. I'll be honest, I've struggled with homesickness and had to deal with my mental health while living abroad.
I lost my job when my store closed, couldn't pay my rent & had to max out 2 credit cards just to keep my apartment. I had constant thoughts of wanting to go home due to my stressful situation.
But I came out the other side and was able to get back on my feet. I was lucky to have made new friends who talked me up and supported me. Eventually, my homesickness (and bad luck) eventually faded away!
Want to work abroad? Brits can get working holiday visas in 8 countries. Check them out here!
Check out these posts about being an expat:
---
Common homesickness symptoms
The symptoms of homesickness are varied and can sometimes relate to or cause other health problems. According to doctors, the symptoms could be closely correlated to stress and depression that includes;
Excessive crying and feeling down – When you are upset, crying is a natural release. If you're feeling constantly sad this could lead to crying much more than usual. Moving abroad should be exciting and I'm sure you don't want to cry because of the homesickness every day. But letting the tears out can often help in the short term.
Struggling to sleep – As with many things that upset you or cause stress, you can start to lose sleep. When you are overwhelmed with sad thoughts, a common trait of many people is to have those thoughts circling around in your mind. When you try to sleep, you can be kept awake by these thoughts which can continue to stress you out and the cycle continues.
Difficulty in concentrating – Since homesickness causes stress, you have many of the same symptoms that stress creates. You might be so overwhelmed with your sadness that you can't concentrate on everyday tasks. This can eventually cause a domino effect of forgetting to do things or making silly mistakes due to not being able to concentrate.
You feel guilty – When you're away for a long time, you will inevitably miss events back home. This could be birthdays, weddings, births, or anniversaries. Literally, any event you can think of, you run the risk of missing out on the fun when you're away from home. This can lead to you feeling bad, and sometimes selfish, for not being there for your loved ones' celebrations.
Not enjoying usually fun events – So, let's say you actually did still attend events in your current location, if you are missing home, you might not enjoy the events you attend. You could be taking part in your favourite ever hobby or activity, but if you're homesick you might not find them fun at all.
& the more severe symptoms.
Withdrawal from society – When you miss people back home, you start not wanting to make any new memories in the new destination. You start asking yourself "why should I see all of these things if my family/friends can't enjoy them with me?". This can lead you to reject offers from new friends to explore the country or city, which in turn can make you feel more lonely overall.
Depression itself – This last symptom is less common but homesickness still has a chance of developing into depression if left untreated or without trying to ease the other symptoms. This is why it is important to deal with your expat homesickness as soon as you recognise symptoms after moving abroad.
---
Expat homesickness: 8 ways to beat it
After moving abroad there are plenty of ways to ease your symptoms and deal with your homesickness for good. But you need to remember that it is not going to be a smooth ride and there might be some bumps along the way. You need to be consistent in trying to overcome these feelings so you can learn new behaviours and come out the other side.
So, without further ado let's get right into it;
Take care of yourself
In any situation, you need to take care of yourself. This includes eating and sleeping correctly and in the right amounts. When you feel down, it's so easy to let go and start to neglect your personal care. But when you do this, you end up feeling worse in the long run.
Even if you feel sad, if you make sure you sleep a healthy amount, your body and mind will be on the right track. I'm sure you've experienced feeling sluggish if you're running on minimal sleep. Don't let yourself fall into a negative cycle when you're battling expat homesickness.
Pro tip: Give yourself some TLC and a good uninterrupted sleep. Maybe get your nails or hair done, you'd be surprised how these little things can help you deal with homesickness in this new place abroad.
Try not to contact home too often
As much as you might want to, you shouldn't call home every time you feel homesick. Trust me, it is not helpful behaviour and can potentially make your homesickness worse. When you constantly see people on video chat you notice the distance between you much more.
Instead, schedule a call with people back home at a time that suits everyone, and try to enjoy yourself until then. This way, you have more to talk about when you do communicate, and you're still trying to make the most of your new destination.
By sticking to the schedule method, you have something to look forward to knowing you will be speaking to them soon, but don't need to waste your travel experience on the phone 24-7.
Acknowledge your feelings
Truth is, you're allowed to miss home. It's totally normal. In your first few days or even a week of being in a new place, you can definitely just allow yourself to feel this way. By noticing your feelings and accepting that it's normal to feel this way, you can better overcome them.
It's nothing to be ashamed of or to feel bad about. Everyone experiences it from time to time. It only becomes a problem when you let these feelings consume you and prevent you from enjoying the here and now.
Remember your travel bucket list
Check out Gap year advantages: 12 reasons why you should go
You obviously wanted to travel or move abroad for a reason. Maybe you have a bucket list of adrenaline-filled activities. Or perhaps you wanted to finish your university course in a sunny location. Whatever your "why" is, try to focus on that.
Remember that wherever you go, you're only there temporarily. In three months, six months, or even a year the whole trip could be over. Don't spend your short time overseas worrying about things back home. Don't forget why you travel in the first place.
Try to shift your mindset to enjoy your trip so you don't regret missing out on everything when you do eventually head home.
Remember, you won't be an expat forever and the homesickness will be gone one day too. So live in the "now".
Try to make new friends
Check out my post on making friends in a new city
When you're experiencing these negative feelings, a natural action is to start withdrawing from society. But I want you to try and do the exact opposite. Try to join events and go out with new friends.
By putting yourself out there, not only can you start creating positive memories during your trip but you're also giving yourself a chance to make new connections.
When you're travelling in a new country, you're always likely to find other people in the same position as you. They'll probably appreciate your friendship and socialisation for the same reasons. So, don't try to close yourself up, try to mingle with others the best you can.
Having new people around to comfort and distract you is a great way to deal with homesickness after moving abroad. Plus, you might meet some of your future best friends!
Stay busy
When stressed out, sometimes the best thing to do is keep busy. By keeping yourself in a busy state, you can distract yourself from your negative thoughts. Sometimes, being distracted from your homesickness can drastically improve your mood, meaning your days are more enjoyable.
Over time, you will begin to get used to your new life in this new place and you will start to improve. That's not to say the feelings will go away completely, but that's ok. It takes time.
Have you considered joining Facebook groups or Meetup events to keep occupied? These are two great platforms to meet another expat (or 5) like yourself which helps keep the homesickness at bay.
Stay "offline"
When you really miss home, scrolling aimlessly through social media will not help your mood. You'll see the fun things your loved ones are doing and get serious FOMO (fear of missing out).
When you travel, yes social media has its perks of keeping in contact with new friends, but I don't recommend spending too much time on it.
Instead, limit your social media use (especially the scrolling of your feed) so you don't put yourself in a vulnerable position of seeing all the people you miss all over your phone. Ignorance is bliss in this case or at least until you feel more secure.
Write your feelings out
The best way to keep track of what you are doing and how you are holding up is to start a journal. Sometimes, just getting your feelings out can lift a weight off of your shoulders and make you feel a bit better.
On the one hand, you can write about the things that you miss from home. On the other, you can start keeping track of all the activities and experiences you're having in this new place. Over time, your activity list will start to show more and more things you have experienced which gives you more to share with your family back home.
---
To summarise,
Homesickness isn't something to be ashamed of, but you shouldn't let it take over your new-found life as an expat abroad. Using some of the tips listed above you'll be able to beat it. It's like anything, once you understand its causes you'll be able to beat homesickness easily.
Stay healthy & keep travelling.